Our Core Team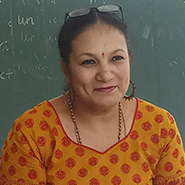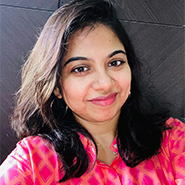 Pearl Raj
Founder and Director
Mokana S
Advisor and Growth Specialist
Our Faculty & Staff
Ms Ruby Madhan School Coordinator
Hi My name is Ms.Ruby Madhan working as School Coordinator in Champs Academy Global Preschool with more than a decade of experience. Over the years I have committed myself to the role and developed ... the necessary skills and attributes to be able to perform the role to a high standard. Skilled in identifying problems and brainstorming to yield potential solutions. Excellent in written and oral communication. Comfortable working independently and collaboratively as well. My strengths are, manage scheduling and good at maintaining records. Excels at resolving conflicts. Monitor financial affairs, including budget. Represent and maintain school image and reputation. Support faculties with training, enrichment and goal -setting.
Abida Nissa Head of Special Education
I am a Special Educator heading the Special Needs Department for more than a decade at Champs Academy Global Preschool. Very much passionate about training and supporting the educational needs of students with ... a variety of unique situations and abilities. Students in special education classes may all learn at different paces. Provide support through activities that can be adapted to different students. Specialised in planning Individualized Education Program (IEP) and curriculum designing. I also work more closely with parents to provide important updates on classroom behavior, interpersonal conflicts, and learning progress and development.

Ms Priya Class Teacher and Pre Primary Incharge
Hello, My name is Priya, I have completed B.A. in English and communication, Diploma in Pre-Primary Teacher's Training and Advanced diploma in Computer Application. I ... have been employed here since 2012 and truly feel this is my second home and I have almost twelve years of experience with children in general. I have decided to make early learning my life's work because I believe a child's education is the most valuable thing in the World. My special skills are phonics, art and craft, creative thinking abilities, critical thinking skills, communication skills, organisation skills, setting the kids very quickly, after school program trainer, curriculum designer. I believe that some of the most important skills to have when working with little children is patience, flexibility and love. I am very proud of my little ones every day and am very happy to be their teacher and to be given the opportunity to watch them grow. As Preschool Coordinator I with my Academic Head Ms Pearl Raj, design curriculum, plan and strategize synopsis and week plans for the classrooms. It is a wonderful experience as I get to explore my creativity and bring it to life in the classroom.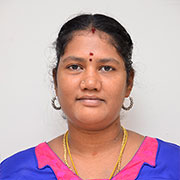 Ms Sulochana Special Educator
My name is L. Sulochana BA Tamil Lit. I work in the Inclusive Department at Champs Global Kidz with work experience more than a decade in pre primary education; I have ... developed excellent communication skills for working with children, colleagues and parents. I am skilled in classroom management, teaching, lesson planning, art & craft, and have a good knowledge of computers. I have learned various teaching methods like Play way, Project Based Learning & Montessori . I have the ability to work independently as well as in a team. My passion is teaching to create a positive experience for the students by implementing various methods focused on promoting the physical, social, emotional, mental and academic growth of the early childhood learner.
Ms Hemalatha Special Educator
Hi this is Hemalatha BA. TTC working in the Inclusive department at Champs Global Kidz. Well trained for planning, assessing,organizing and delivering activities and creating ... customized learning experiences for groups of children. Utilize a wide variety of teaching methods to create differentiated opportunities for deep understanding for all learners, including students with special needs.
Ms Janifer Class Teacher and Xseed Incharge
Hi my name is Ms.Janifer, MA B.ed. Working as a Primary English Faculty at Champs Academy Global Preschool. I am a zealous teacher nearing a decade ... of teaching experience in nurturing young talents. Mastered in English and proficient in teaching Phonics Experienced in Theatre arts and trained as an IEO ( International English Olympiad trainer) through SOF ( Science Olympiad Foundation). "My strengths are, disciplined, prepared, friendly with students, a good environment creator"
Roshini - JR KG Class Teacher
I am Roshini Samuel . I graduated with a B.A degree in English and a B.ED degree in Special Education . I am an English enthusiast ,with a burning ... passion for teaching the language to young learners.I facilitate learning through various techniques and teaching methods that are comprehensible and easy to adapt. I plan and organise academic activities and experiments inside the classroom and monitor the students' progress and performance levels at regular intervals. I believe in the great revolution happening in the early intervention programme among the young leaners .I am extremely proud to be a part of this dedicated and excellent faculty.

A.Philomina- Senior Kindergarten class teacher
I am Philomina. I have completed my Montessori training, BA English Literature and currently doing my CICTL course. With a broad knowledge of ... the techniques and strategies of teaching, I have worked with several schools within Chennai as a Kindergarten teacher for nearly 15 years.Teaching is my passion and hobby so I am super lucky to have a job in education. I am undressed, patient and aware of how to talk to beginner students. My greatest strength is, I encourage my students to ask questions, take risks and overcome the fear of making mistakes as this is part of the learning process. My hobbies are trying different writing fonts, Meditation, Drawing and Travelling. Proud to be an Educationist.
Ms Navamani Hindi Teacher
Hi I am Navamani B.Sc ,Hindi teacher at Champs Academy Global Preschool. My teaching skills include an engaging classroom presence, listening and communication proficiency in the language, value ... learning and life-long love for learning. "Under the talented, intelligent and visionary management who provides incredible support and motivation to students and teachers, I'm honored to work here and be a part of this prestigious institution."
Priya Yuvarani - Play group Teacher