Champs Philosophy
CHAMPS ACADEMY GLOBAL PRESCHOOL strives to develop and uphold the best practices in early childhood care and education, to provide enormous learning experiences that make lasting impressions during the WONDER YEARS ( 2-5 yrs) of the child.  We are committed to providing a holistic education that not only caters to the I.Q alone but provides the skills required for social, emotional, and moral skills as well.  We believe that every child is unique and has immense potential and our purpose is to lead from self discovery to transformation , thus creating a world of collaboration, social responsibility and creative expression.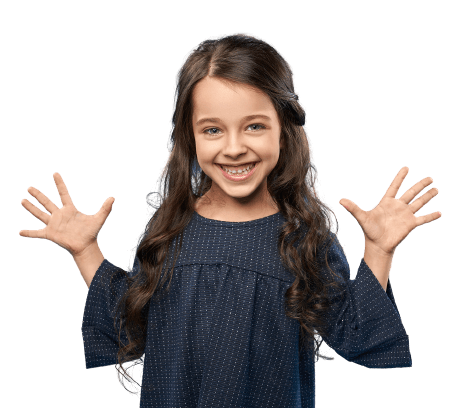 INFRASTRUCTURE
Designed to create the CHAMP within while exploring and creating.
INTERNATIONAL CURRICULUM
Well planned and thematically based in order to be holistic in nature
ACTIVITIES
Yoga, Karate, Music & Movement, Art & Craft, Theatre
QUALIFIED TEAM
Seasoned and well qualified to understand the child as a whole with multiple intelligences.
SMALL CLASS RATIO
Each child is unique and in order to nurture their potential we have small class ratio for effective individual attention
SAFETY & HYGIENE
Highest safety standards with child-friendly equipment and furniture that ensures a safe ambience.
FIELD TRIPS
To reinforce the learning taken place in the classroom, field trips are an added boost to make learning have its lasting impact.
Why choose
Champs Academy Global Preschool?
Our philosophy is based on Howard Gardiner's Theory of Multiple Intelligence which believes that every child is unique and has immense potential. Our curriculum is influenced by the Reggio Emilia philosophy where we believe that young children are curious about their world and we provide extensive opportunities to understand the world and make lasting impressions.
Holistic real world phenomena become the starting point of learning and this helps them to learn 21st century skills such as critical thinking, innovation, communication, teamwork inquiry based learning, self expression, problem solving and creativity. The idea of collaboration is essential for a smooth working of the learning graph and thus we recognize the tripartite role of parents, teachers and society in providing a developmentally appropriate milieu for social, emotional and cognitive growth.
Programs
TODDLER CLUB - 2 years - 2.5 years
This program is a two hour program five days a week ( Monday - Friday ) for two hours. The program is packed with circle time, rhymes , story telling, art & craft, water play, sand play , vocabulary building , music and movement The curriculum is theme...
Nursery 2.6 yrs - 3.5 years
Through our integrated curriculum we cater to the six areas of learning with the use of theme based learning, projects, drama, art, music and movement, sports, games, and lots and lots of play. The Pearly Phonic Program is introduced through story...
JUNIOR KINDERGARTEN 3.6 yrs - 4.5 yrs
The Junior Kindergarten is a lively combination of play and learning. Listening, Speaking, Reading and Writing are the four pillars of Language which are focused upon in great detail. The Pearly Phonic Program is taken to the next level...
SENIOR KINDERGARTEN 4.6 yrs - 5.5 yr
Our Senior KG curriculum encourages the students to continue to experience learning as both enjoyable and useful and provides a strong foundation for their future. The 21st Century skills required to meet with the demands and challenges...
Primary School ( Grade 1-3)
We follow the CBSE curriculum and we do it the XSEED way as it is more interactive and focuses on independent thinking and understanding. We have English, Math, EVS, Story Telling, Recitation, Art & Craft.Our teaching is concept...
Inclusive Education
Our school is an inclusive school and we welcome all especially those with special needs.. It provides Special Education and provides an individual customized curriculum plan according to the level of the child with special needs.
Home Schooling
CHAMPS homelearning Caterpillar CLUB (2 - 2.5 yrs)
The caterpillar club consists of simple easy to do activity sheets for our little toddlers, interesting art and craft materials, song and rhymes books and toys such as lacing, junior ring and many more that will enhance the fine motor skills which are a prerequisite for preschool.
Champs home learning Chrysalis Club (2.5-3.5 yrs)
The home learning Nursery Club introduces early literacy and early numeracy along with focus on fine motor skills, and concepts related to the knowledge and understanding of the world through fun filled activities.
Our School
Testimonials